Gardening Made Easy!
👋 Hey there! Want an easier way to garden? Try EAZY GARDEN®!
Lots of gardeners are already using it and love how fast and easy it is to plant.
You can even plant up to five times faster without any hard work!
Our tool is super strong and can dig through any kind of soil. This saves you time and makes gardening less tiring.
You can trust us because we want you to be happy with your buy. If you're not satisfied, we'll give you your money back. It's that simple!
But hurry, this offer won't last forever! Get your own EAZY GARDEN® Planting Auger today and see for yourself how much easier gardening can be!
Discover Our Range
Eazy Garden® - Mini

Ideal for:

✅ Seedlings & Potted Plants

Eazy Garden® - Large

Ideal for:

✅ Bulbs & Deep Cultavation

✅ Removing Weeds

Eazy Garden® - Pro

Ideal for:

✅ Bulbs, Deep Cultavation & Removing Weeds.

✅ No Back-Bending

✅ Improved Durability
Eazy Garden® - Starter Kit

Ideal for:

👉 The Avid Gardener who wants the right tool for the job. Comes in two sizes + FREE pair of gloves.

Eazy Garden® - Super Bundle

Ideal for:

👉 The Experienced Gardener who wants the FULL range for all gardening & landscaping needs.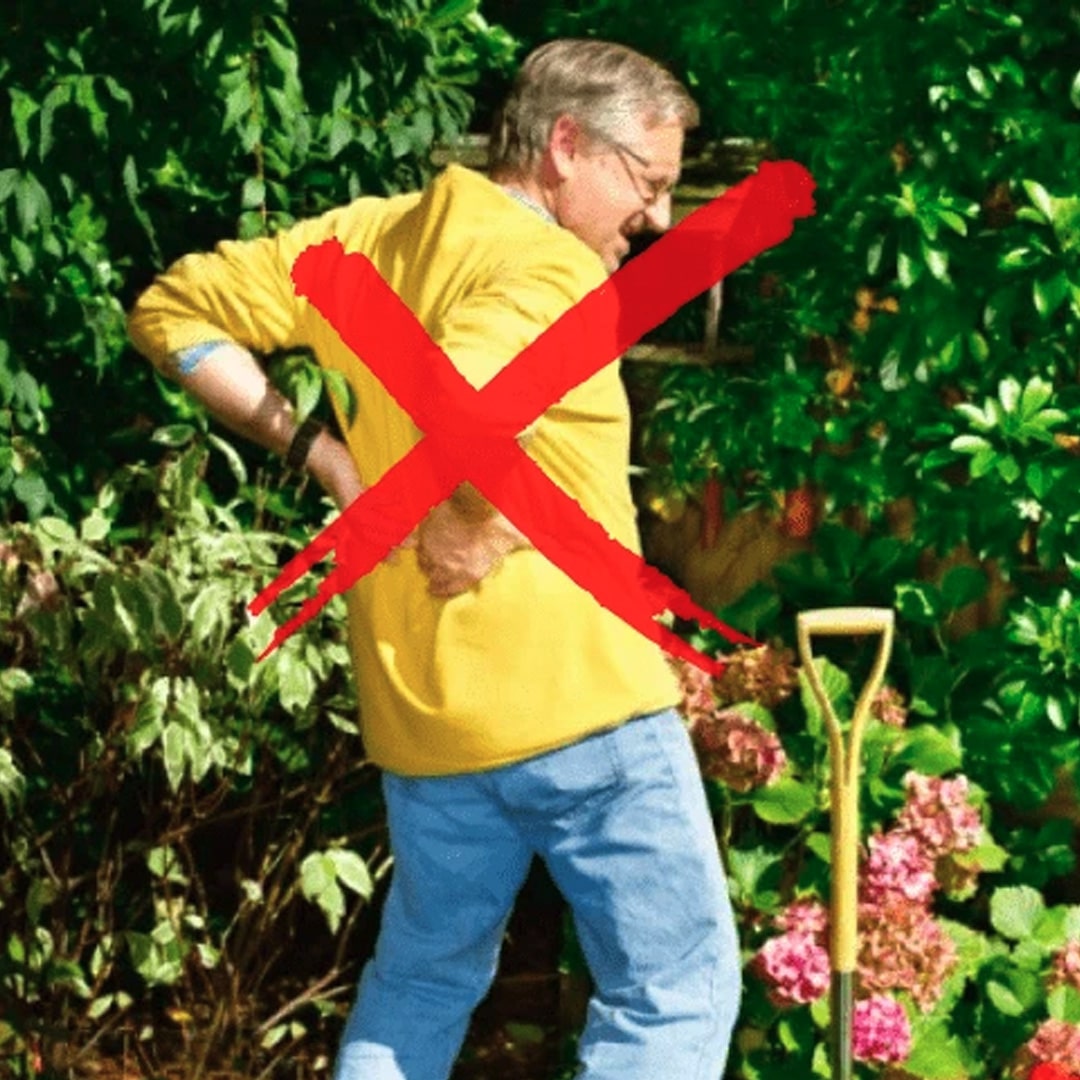 🛑Stop Breaking Your Back in the Garden!
Are you tired of struggling with heavy manual digging tools that leave you exhausted and sore after a day in the garden?
It's time to upgrade to EAZY GARDEN® Planting Auger – the ultimate solution for easy, efficient, and comfortable planting.
Our lightweight and easy-to-use tool allows you to dig holes up to five times faster, with virtually no effort required.
No more lifting and maneuvering heavy spades or trowels – just let the EAZY GARDEN® do the work for you.
In addition to saving you time and energy, it will also reduce strain on your body and help prevent injuries caused by manual digging.
Plus, with our consistent hole size and 100% satisfaction guarantee, you can trust that your plants will be properly spaced and cared for.
Don't let heavy manual digging tools hold you back any longer – order your EAZY GARDEN® Planting Auger today and experience the benefits for yourself!
GET YOURS TODAY 👉
5 Reasons Why its a "Must Buy"

⚡ IT'S FASTER & SAVES TIME - Wherever you would use a spade, mattock, or trowel to dig...  the EAZY GARDEN® can do the job 5X FASTER and with virtually MUCH LESS EFFORT REQUIRED!

✔️ IT'S EFFECTIVE & EFFICIENT- go through most types of soil such as compacted garden beds, solid clay, fibrous roost, shale soil & more (we recommend to use the PRO model for the best possible results).

⛏️ IT'S LESS WORK - Let it do the hard work without getting tired. Dig more holes with ease in seconds, plant more in less time!

🧓 IT'S ARTHRITIS & INJURIES FRIENDLY - Less work means less strain on your bodies. Get through the digging process without having to worry about provoking your existing pain or injuries!

❤️ IT'S MORE ENJOYABLE - Reap all the benefits of this auger. Digging becomes less intimidating. Gardening becomes more fun, more enjoyable.
Eazy Garden Is Great For...

✅ Perfect bulb planting for tulips, iris, bulbs, bedding plants, and seedlings, etc.

✅ Aereating the soil, increase great soil-to-root contact which helps plants vegetables grow better.

✅ Remove weeds and roots, cultivating soil

✅ Mix fertilizer effectively

✅ Drill fishing holes, fence post holes, umbrella holes, great for DIY projects.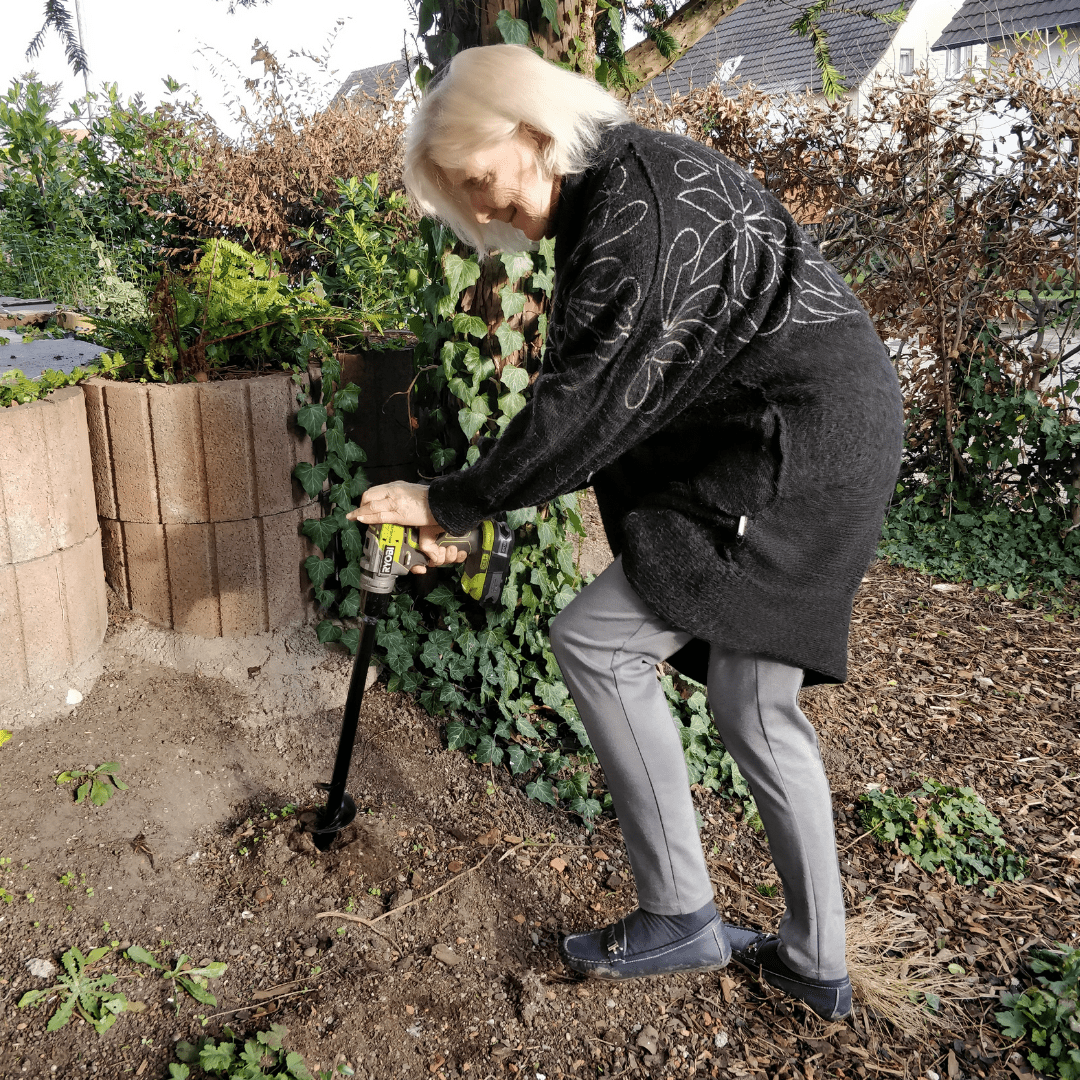 Beatricia's Story
"Eazy Garden changed my life! At 65, manual digging left me exhausted and sore. My doctor even told me to stop gardening.
But I refused to give up my passion. That's when my son introduced me to Eazy Garden Auger. It's a game changer!
I can easily dig and plant in hard clay soil. And the best part? It saves my body from all the hard work.
Gardening is enjoyable again. I highly recommend Eazy Garden to everyone, no matter your age. It makes the impossible possible."
Rated Eazy Garden 4.8/5 ⭐️⭐️⭐️⭐️⭐️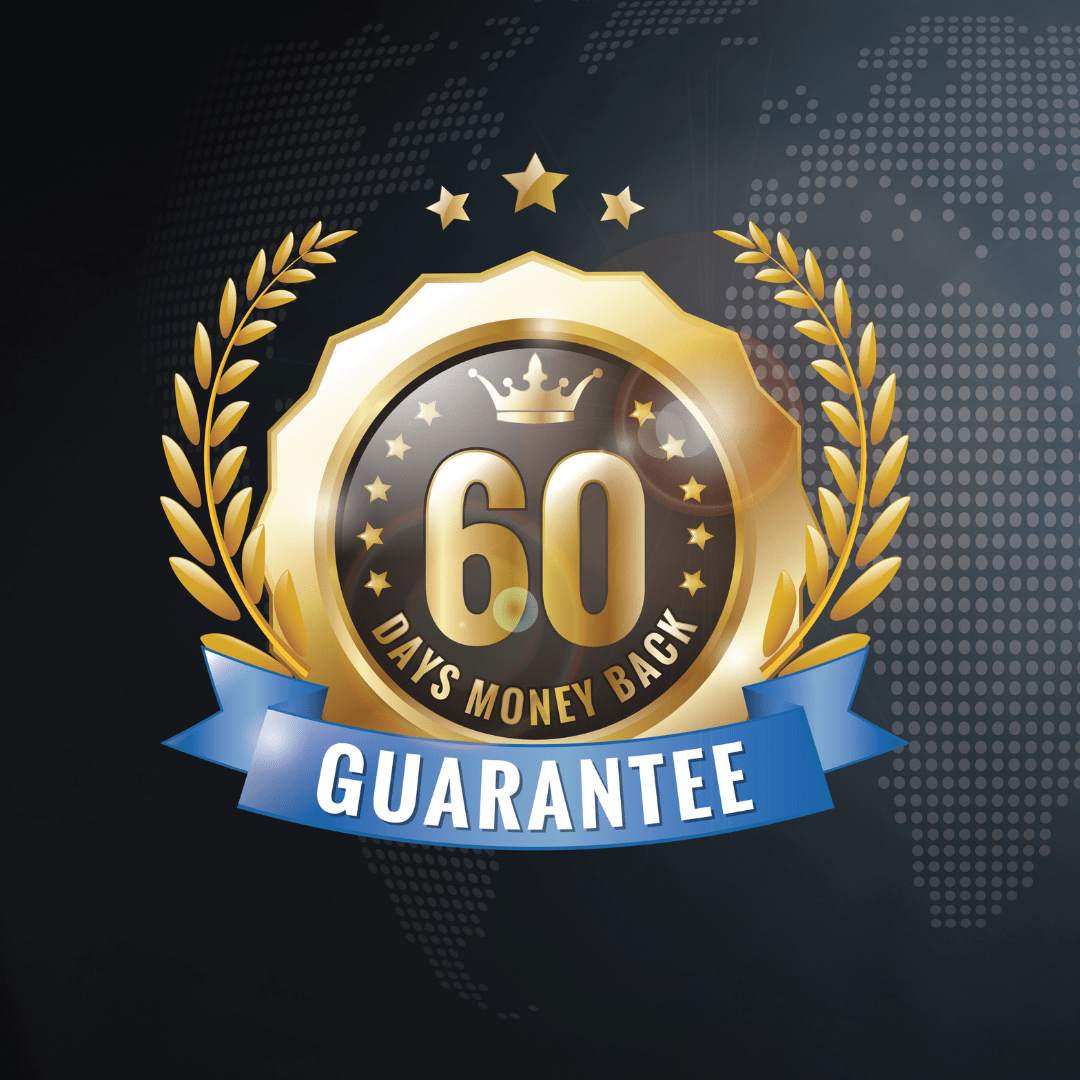 Risk Free Money Back Guarantee
At Eazy Garden®, we stand behind the quality of our products and want you to be completely satisfied with your purchase.
If for any reason you are not satisfied with your item, simply return it to us within 60 days of purchase for a full refund.
We offer a risk-free, 60-day money back guarantee to ensure that you can buy with confidence.
Thank you for choosing Eazy Garden®!
ORDER YOURS RISK FREE 👉
Over 500+ Positive Reviews 👇