Regular price
$69.95
Sale price
$34.95
Unit price
per
50% off
Sold out
👉Click here to preview your FREE GARDENING GUIDE
Impress your friends and become a Garden Hero in no time thanks to our FREE Beginners' Friendly Gardening guide! Learn what to plant, where and when, and how to maintain your garden all year round. 
Join our community of over 78,952 Smart Gardeners and begin the transformation of your outdoor space into a lush haven of vibrant greenery. 

 "This fabulous tool helped me to do the job 5 times faster then with a normal spade...and I was able to plant my 48 bulbs without having to break my back. I now use it almost everyday!"
⭐️⭐️⭐️⭐️⭐️  - Emma.W  ✅ Verified Buyer 
 The EAZY GARDEN® is the ultimate tool for your everyday gardening tasks, and is perfect for planting bulbs, bedding plants and seedlings with ease. Its spiral patented design allows you to effortlessly dig holes into the soil, and take care of your garden easier & faster.
The ingenious tool can also be used for removing weeds and aerating the compost heap!
The EAZY GARDEN® digs through: 
Compacted Garden Beds
Solid Clay 
Stony Ground 
Fibrous roots (eg. shrubs and palms) 
Coffee Rock 
Shale soil and more.  
Not Sure When to Plant ? This quick calendar might help you.
View full details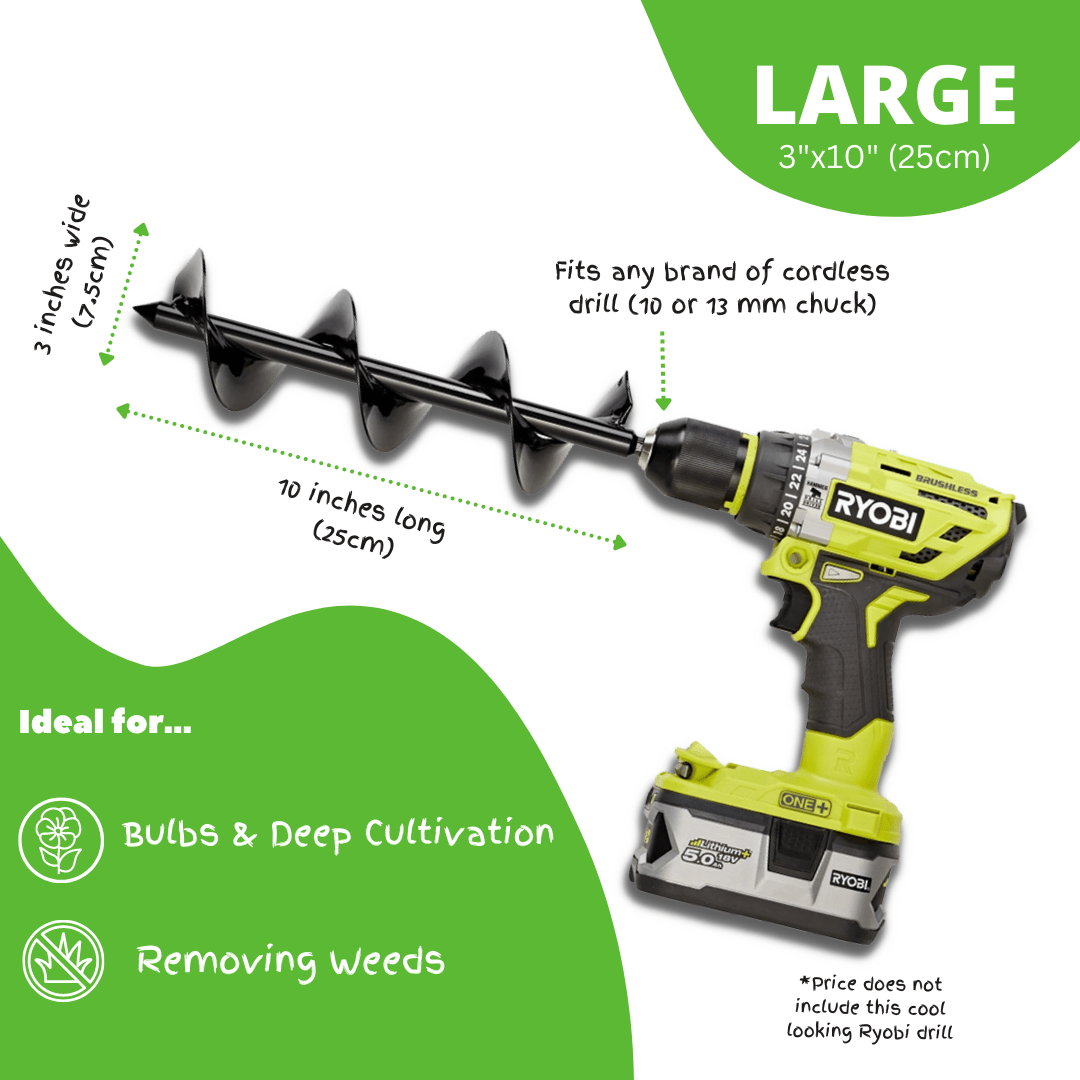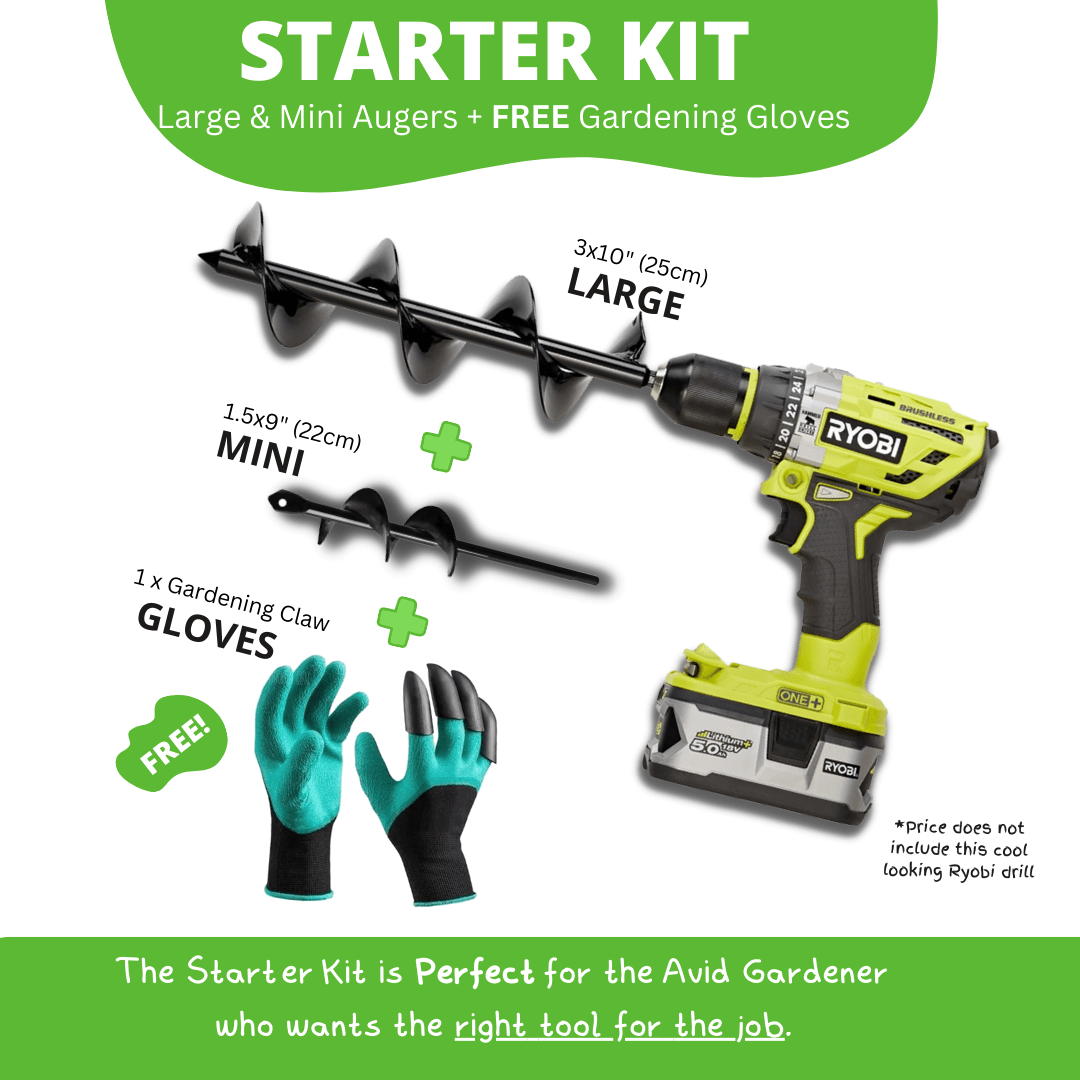 FREE Veggie Growing Guide Preview (Order now to get access to whole 31 pages)
Gardening Made More Enjoyable, Less Work, & Better Results!
Description

EAZY GARDEN® is the ultimate tool for your everyday gardening tasks, and is perfect for planting bulbs, bedding plants and seedlings with ease. Its spiral patented design allows you to effortlessly dig holes into the soil, and take care of your garden easier & faster.
Shipping & Returns

100% MONEY BACK GURANTEE

We offer a 100% money back guarantee! If, for any reason, the product does not suit your expectations, you can return it to us within 60 days after receipt and we will refund you the full price.

SHIPPING TIME

Our delivery times are betweem 7 to 15 working days to the USA, UK, and AUS, but we also ship worldwide!

CUSTOMER SUPPORT

Have a question? We offer 24/7 customer support. You can contact us by email at hello@eazy-garden.com
Specifications

| | |
| --- | --- |
|  Material: | High Quality Steel |
| Coating: | Black Oxide Coating |
| Color: | Black |
| LARGE model: |  Length 10" (25cm) ; Width 3" (7.5cm) ; Weight 540g |
| MINI model: | Length 9" (22cm) ; Width 1.5" (4cm) ; Weight 140g |
| PRO model:  | Length 24" (60cm) ; Width 3" (7.5cm) ; Weight 1045g |

 *Package Includes: 1 x EAZY GARDEN AUGER (drill not included)
FAQ

FREQUENTLY ASKED QUESTIONS

THIS TOOL WILL TWIST MY WRIST ?! 

No, as long as the drill is used correctly there is no risk of twisting your wrist or injuring yourself. 

We advise customers to use their drill on the screw driver mode and at slow speed. That way if ever there's any resistance while digging the clutch of the drill will automatically disengage and stop.

WILL THE GARDEN AUGER WORK WITH MY DRILL? 

Eazy Garden is compatible with all drill brands and is designed to fit in any standard power drill whether it has a 10mm (3/8th inch) chuck or 13mm (1/2 inch) chuck. The hex-shaped end of the Garden Auger fits securely into the chuck and prevents it from slipping when the operating the drill.

WILL IT WORK IN CLAY SOIL? 

Yes, Eazy Garden Auger works fine in all types of soil, clay included. 

 WHAT SPEED SHOULD I USE?

We recommend the lowest speed on screwdriver mode. If you feel you need more speed, increase the speed slowly.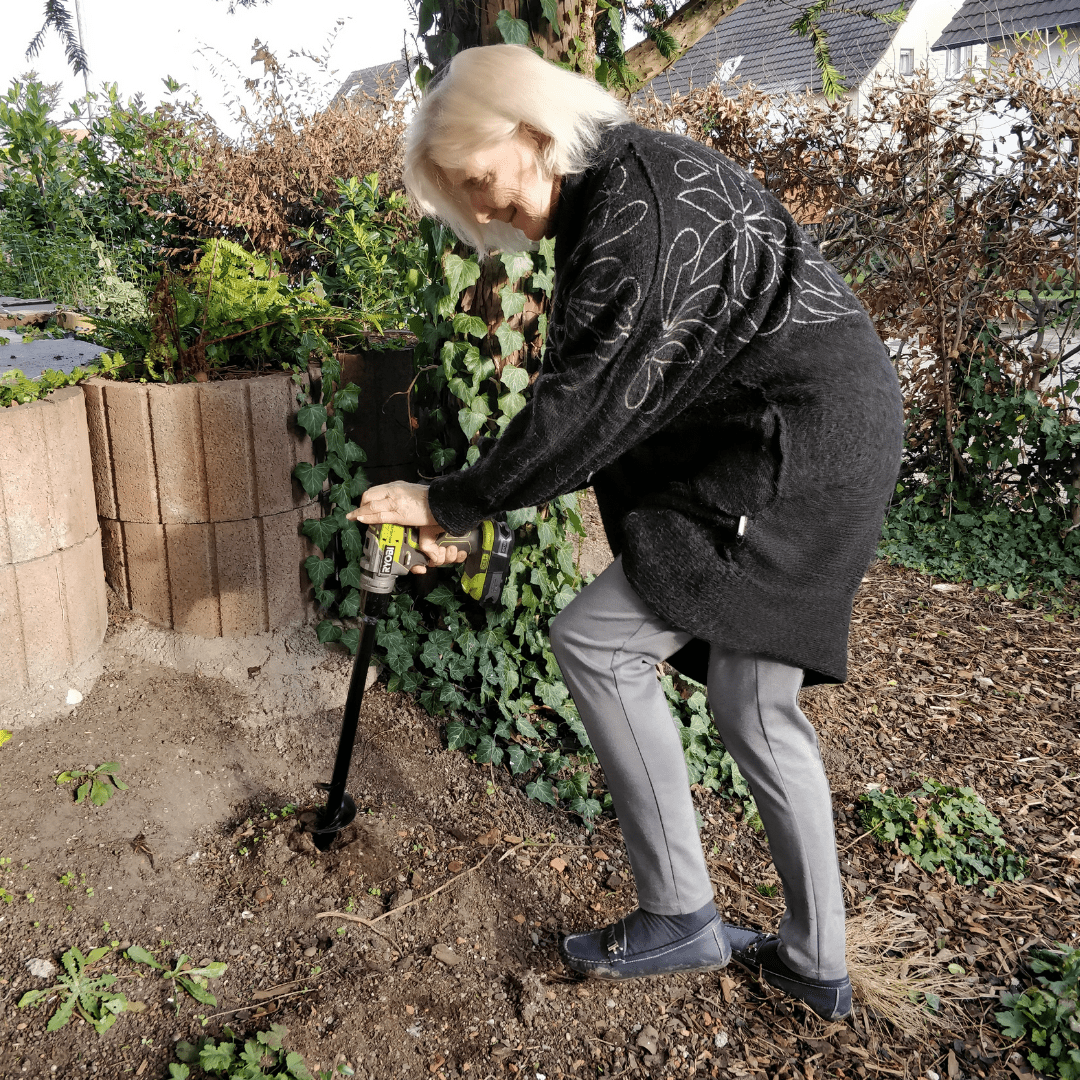 Many Benefits...
⚡ FASTER & SAVE TIME - Wherever you would use a spade, mattock, or trowel to dig...  the Garden Auger® can do the job 10X FASTER and with virtually MUCH LESS EFFORT REQUIRED!
✔️ EFFECTIVE & EFFICIENT- go through most types of soil such as compacted garden beds, solid clay, fibrous roost, shale soil & more (we recommend to use the PRO model for the best possible results).
⛏️ LESS WORK - Let it do the hard work without getting tired. Dig more holes with ease in seconds, plant more in less time!
🧓 ARTHRITIS & INJURIES FRIENDLY - Less work means less strain on your bodies. Get through the digging process without having to worry about provoking your existing pain or injuries!
❤️ MORE ENJOYABLE - Reap all the benefits of this auger. Digging becomes less intimidating. Gardening becomes more fun, more enjoyable.
Plant More & Faster

Easier With Less Effort

Save More Time

Increase Soil-To-Root Contact

Better Plants' Health

Great For Arthritic & Senior Gardeners

Less Wrists Pain from Digging

Less Back Strain

Less Knee Pain

Prevent Next-Day-Soreness

Gardening Made More Fun

More Relaxing & Enjoyable.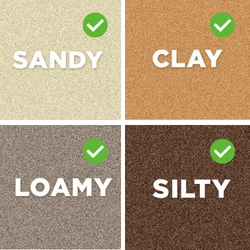 Digs In All Types Of Soil
Yes, even in clay and compact soils!
Testimonials
Phil. M - Farm Owner ⭐️⭐️⭐️⭐️⭐️

"Great tool, it really makes my life easier. I have a pretty big garden and the Garden Auger allows me to do everything in a record time without tiring myself, ideal for planting bulbs and even fence posts."

Karen. B - Botanist ⭐️⭐️⭐️⭐️⭐️

"An indispensable tool, especially for me who can no longer carry heavy tools after having an operation. The Garden Auger allows me to garden again without risking my health. I thank the inventor for this fabulous tool." 

Beatricia ⭐️⭐️⭐️⭐️⭐️

"It makes the impossible possible and I can now dig and plant in my hard clay soil super easily. More importantly it saves my body from all the hard work and gardening has become enjoyable again. I highly recommend it to everyone, even to the younger folks!"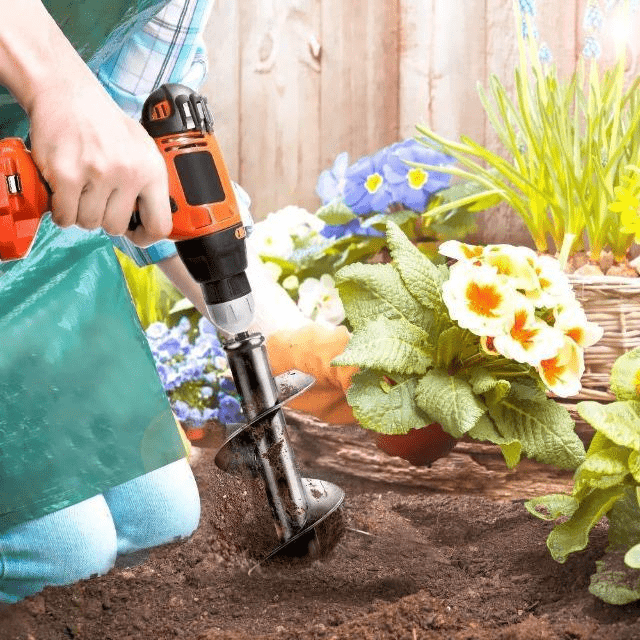 🚨 Order With up 65% Off + Get a FREE Gardening Guide!
Over 78,952 Gardners Are Now Using EAZY GARDEN® To Dig Their Gardens Up To 5 Times Faster And With Virtually No Effort Required!
Its NOW OR NEVER to order your Garden Auger at half the price! Click "👉 RUSH MY ORDER" and get yours today before it's too late...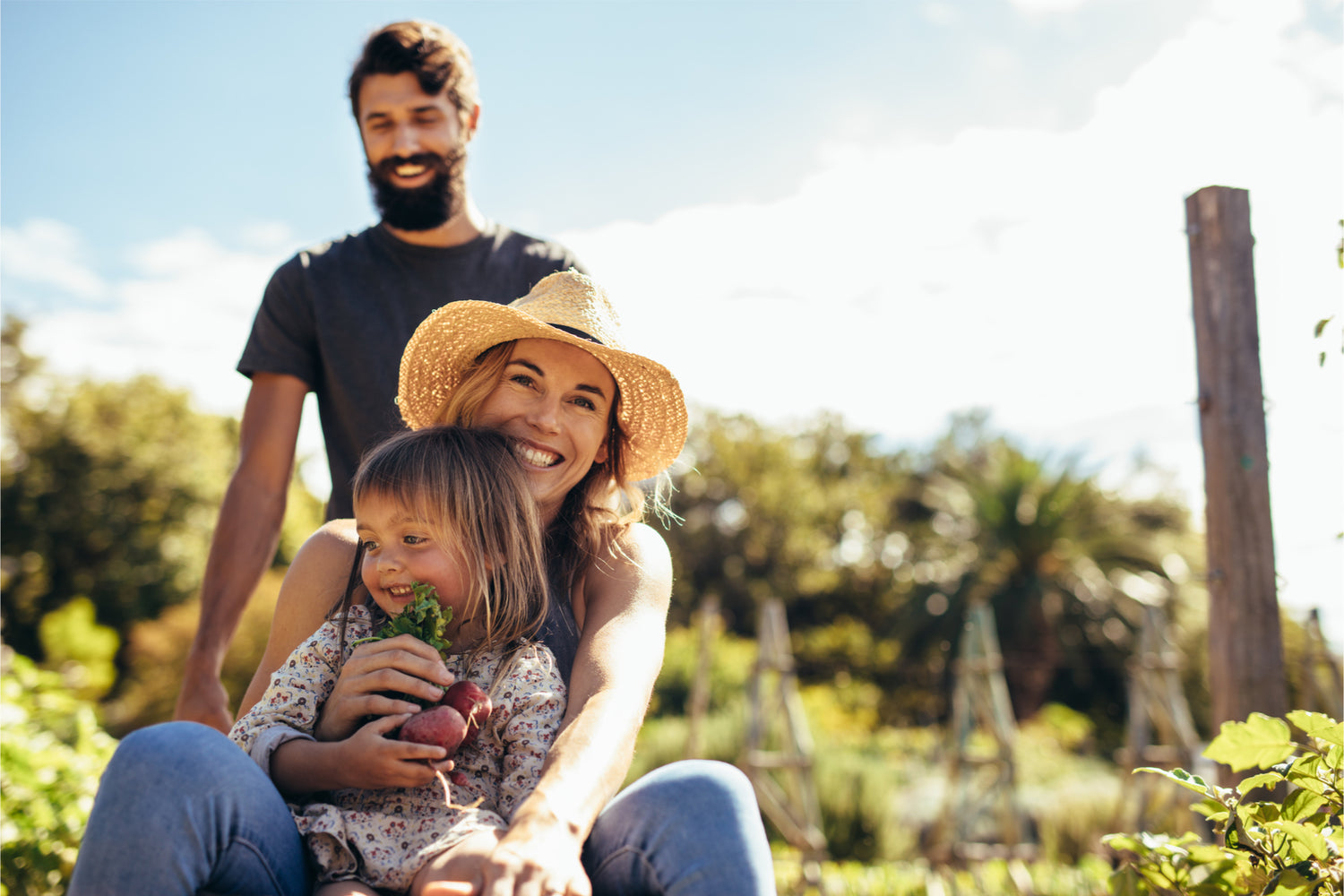 Thank you for visiting !
Here at Eazy Garden® we are passionate about making gardening EASIER and ACCESSIBLE TO EVERYONE. New customers are the lifeblood of our business and we really appreciate you visiting us today.
We hope you like what you see and if you have any questions please feel free to contact us at hello@eazy-garden.com
Have a great day and Happy Gardening 😊
Choosing a selection results in a full page refresh.
Opens in a new window.